Perfidious Albert's Favourite Clients
When we put websites live they are works of art, perfect and beautiful in every way. But we think it is important that our clients own and manage their own websites. So, when you click through to each site be mindful that it is a living breathing sales channel that has probably changed and grown since we last worked on it. View our full portfolio.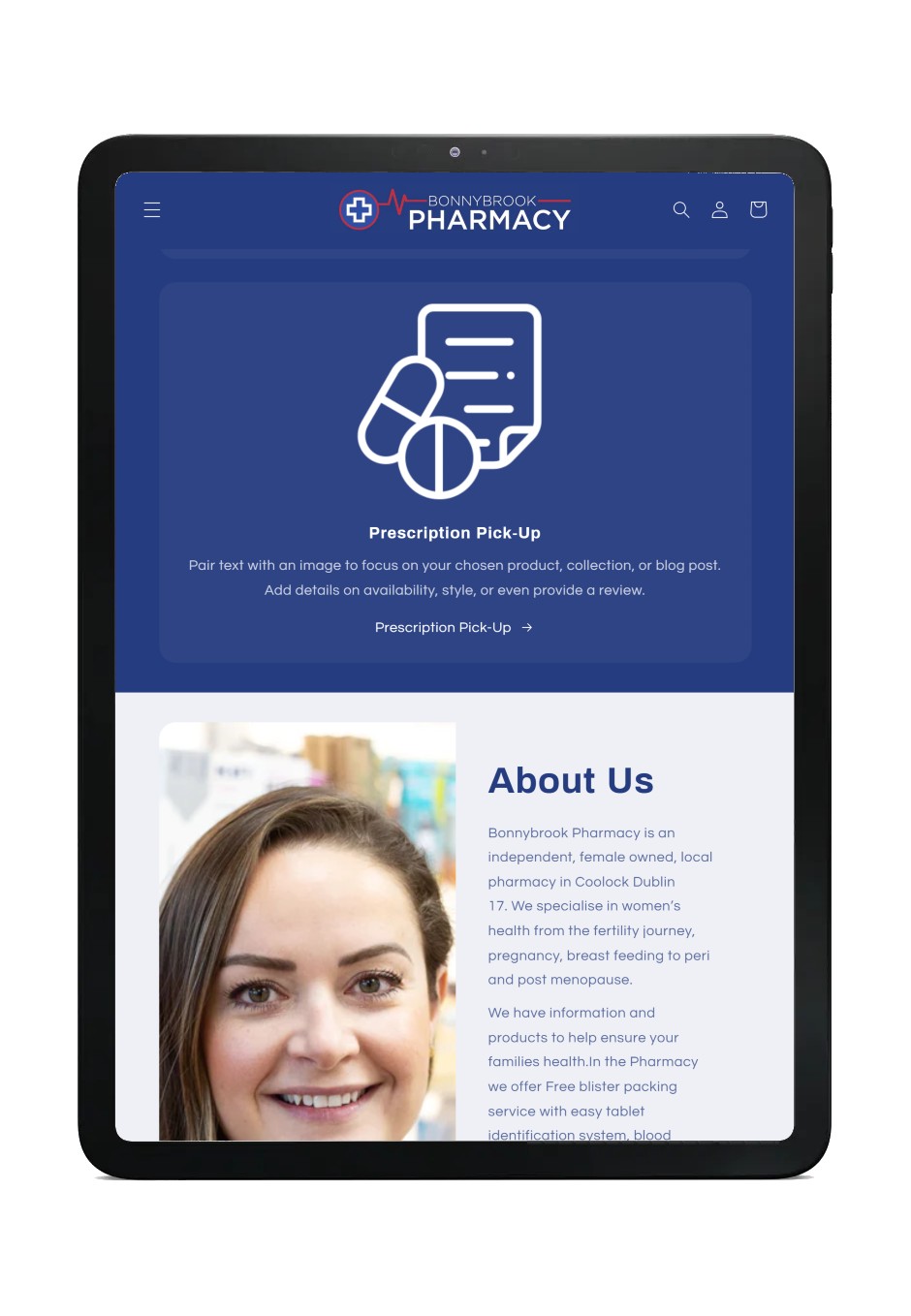 Bonnybrook Pharmacy were struggling with a badly designed and hard to use e-commerce platform for several years.
They approached Perfidious Albert for information and a demonstration of Shopify and were impressed enough to come on board with us.
They had many industry specific challenges such around selling medicine online, stock synchronisation with their McClernon till systems, and staff training in a busy shop.
We helped them to get online quickly, and we implemented stock management software, a staff training and support program, and some unique features such as prescription collection.
Bonnybrook Pharmacy are very happy with their new website and they recommend Perfidious Albert to any other pharmacy owners that need an e-commerce website.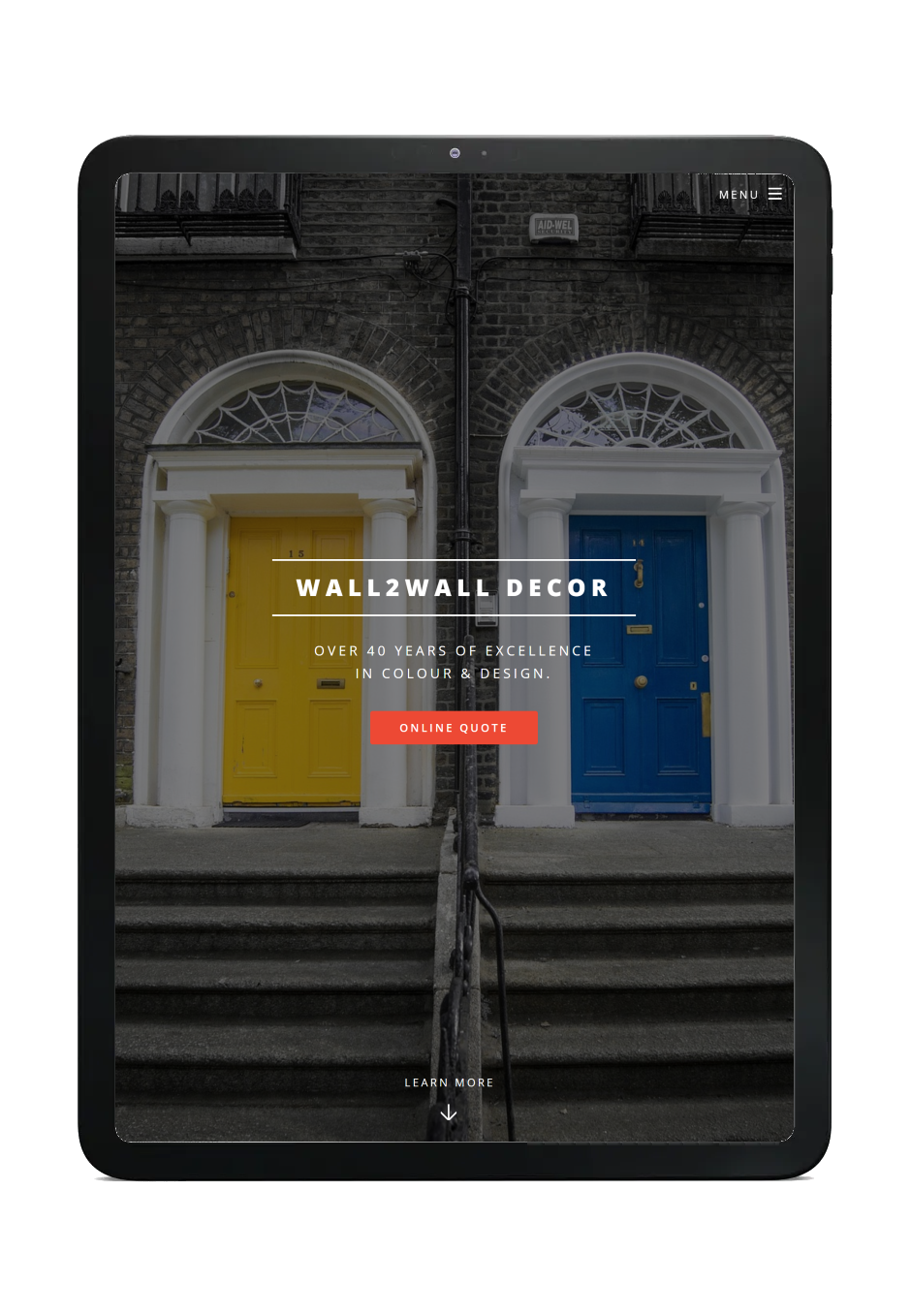 Wall2Wall Décor realised that to compete online in a busy marketplace that they needed a great website that stood out from other businesses in and around Dublin.
Perfidious Albert developed a brochure website for Wall2Wall Décor that showcased their exceptional craftsmanship and their interior design services.
This website will evolve and grow over the coming years as the owners work with us on better photography, search engine optimisation, keyword targeting, and a lot more.
The owners of W2W have had very positive feedback from their existing customers and are starting to see a lot more enquiries and interest from prospective clients.
Wall2Wall Décor are delighted with their website and would recommend Perfidious Albert to any company looking for a quality online presence.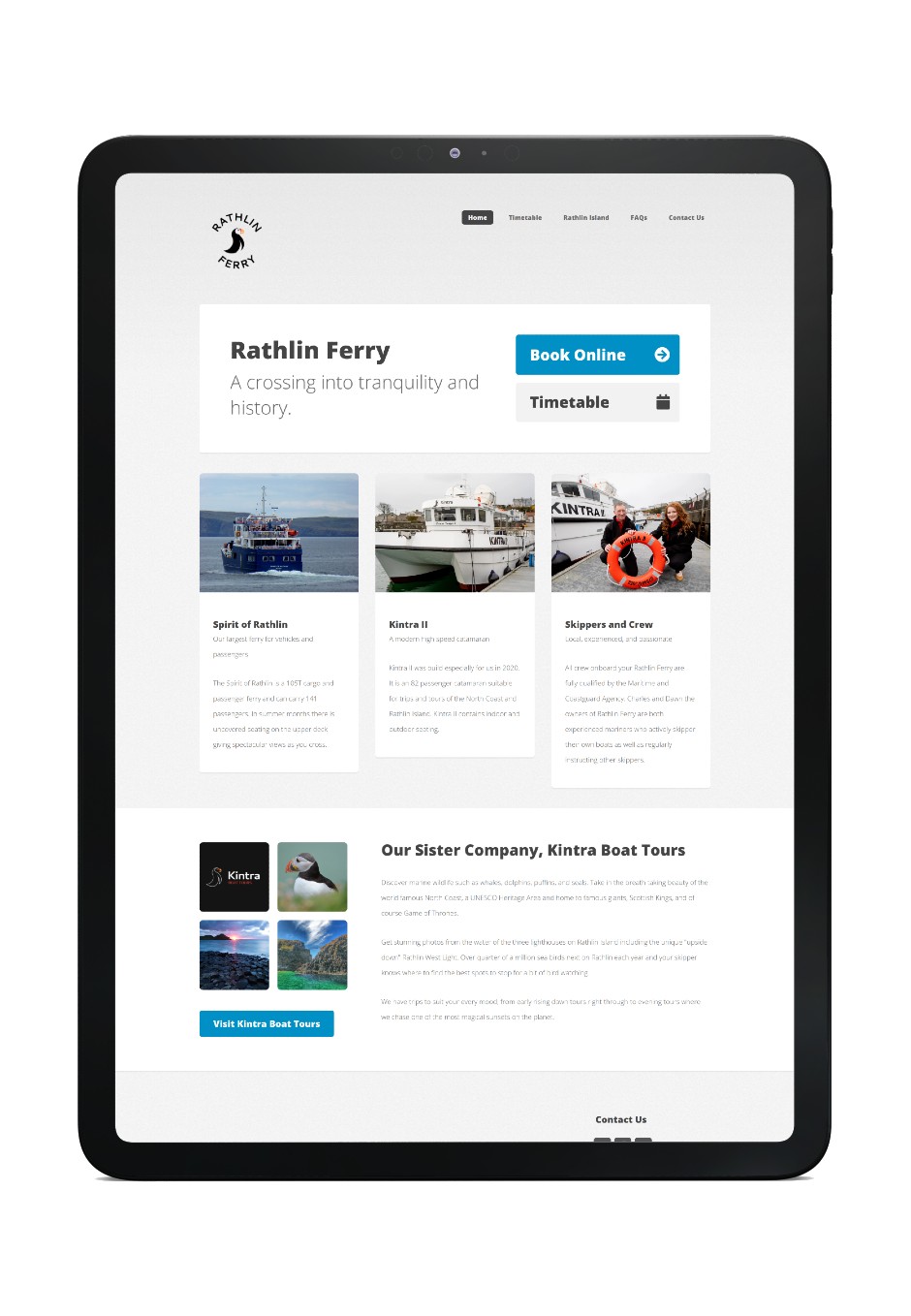 The newly created Rathlin Ferry contacted us on Friday evening in January 2023 asking how fast we could have a website live for them.
Before their first sailing on Monday morning at 8am we had their new website live and operational with new branding, timetables, and social media integration. We even designed their logo over that weekend.
The website is built in Microsoft .Net and hosted on Microsoft Azure. That combination of high spec development tools and hosting meant that a ticketing system could be integrated later (a system which we eventually developed for the company).
The website has had 100% uptime and has proven to be a valuable resource for both the company and its customers.
We have a full online ticketing solution suitable for heritage railways, ferry companies, and tour bus operators.
Perfidious Albert's Software Projects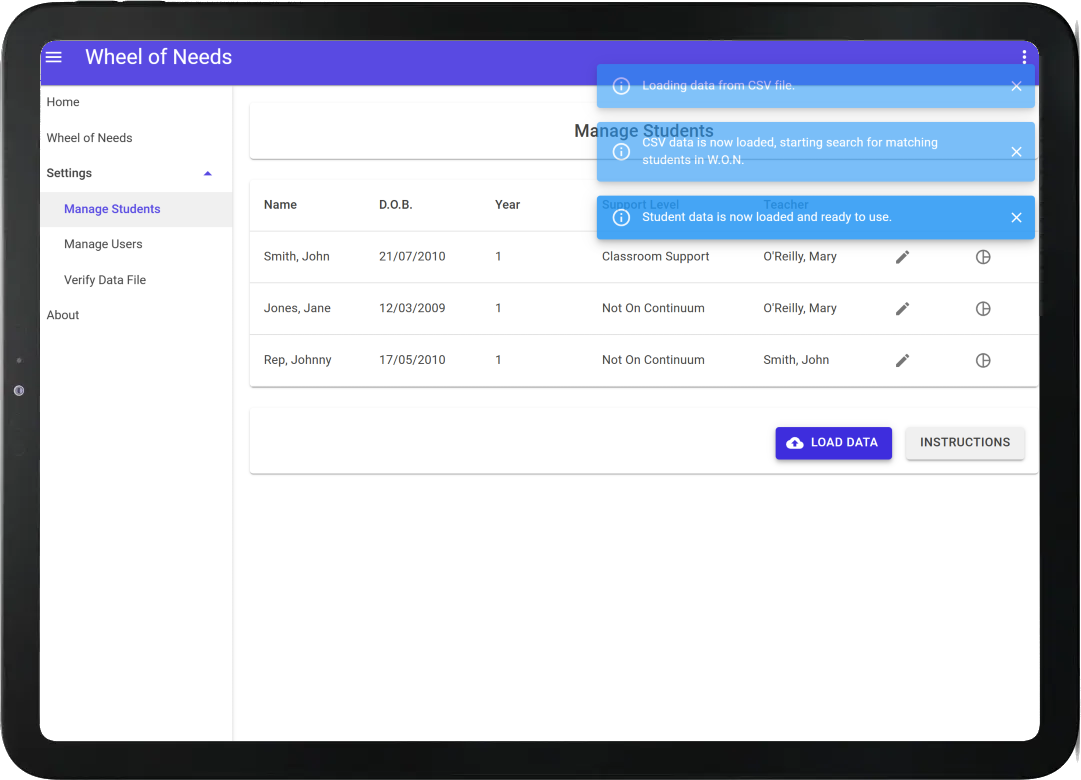 Wheel of Needs
Specialist software for planning for the inclusive classroom and school
Wheel of Needs is being developed as joint venture between Perfidious Albert and one of Ireland's foremost specialist in the field of special needs teaching. The software is currently in trial in an educate together school and will be rolled out to more schools in 2024.
Wheel of Needs runs on the Microsoft .Net stack on the Microsoft Azure platform. It is an extremely secure and very intuitive piece of software designed for use by teachers in high stress environments.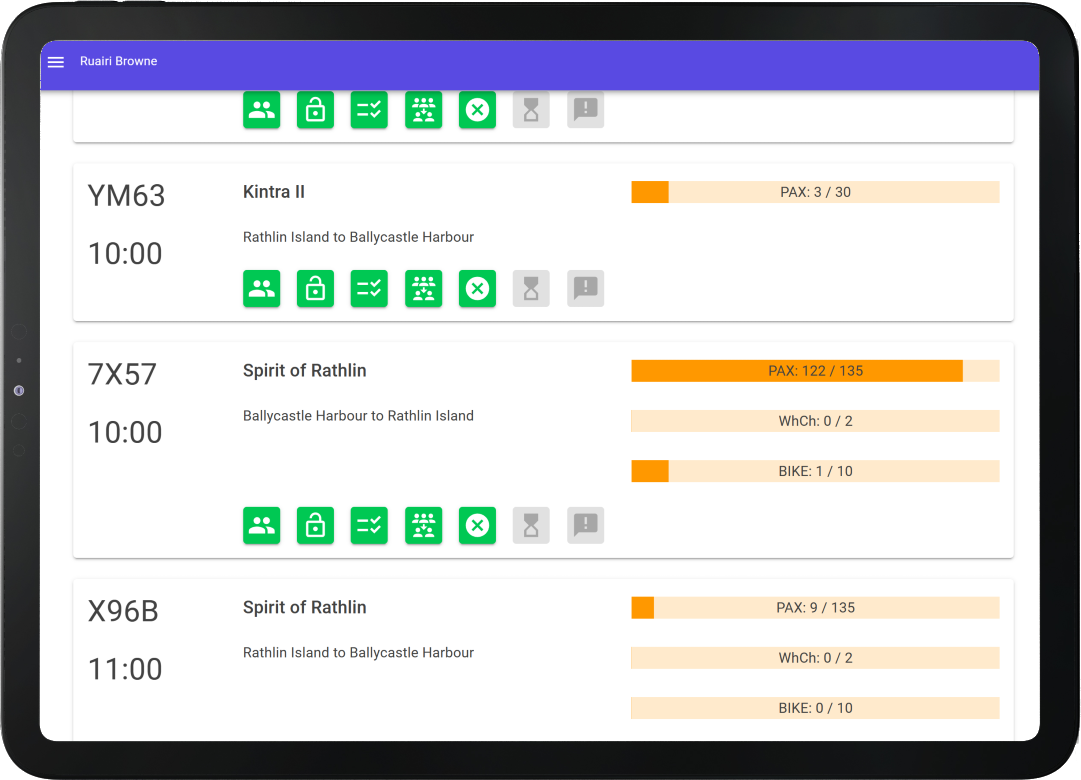 Uncle Albert Ferry Ticketing Software
A ticketing platform for public service ferry companies
Uncle Albert is an extremely sophisticated ticketing system for complex use cases in ferry companies across the UK and Ireland. Unless Fare Harbor or other generic software Uncle Albert can handle social welfare concession fares, public service obligation fares, credit accounts, and a lot more.
Uncle Albert runs on the Microsoft .Net stack on the Microsoft Azure platform. It is extremely secure software that can handle hundreds of thousands of transactions per hour using a Stripe payment gateway.